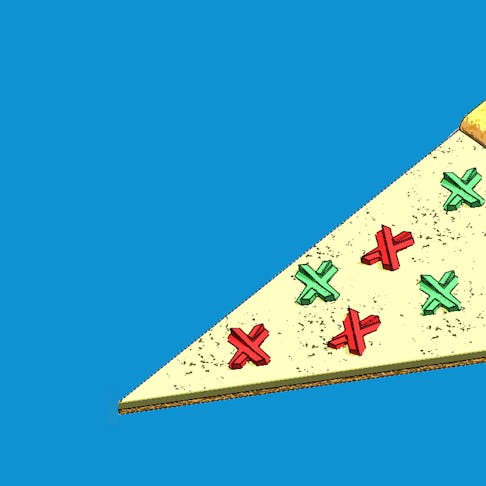 Xometry: Your Manufacturing Delivery Service
Much like a pizza delivery service, Xometry's decentralized, digital services allow engineers and purchasing managers across major industries like automotive, consumer products, aerospace, and more to maintain standard business operations while working remotely.

By Greg Paulsen
October 9, 2020
 4 min read
Digital, Distributed Manufacturing: A Boon Against Disaster
Xometry's online quoting platform is more relevant than ever as many designers, engineers, and supply chain professionals have moved to remote work to mitigate and stabilize the spread of COVID-19 (Coronavirus). In the past, Xometry's digital quoting and distributed manufacturing network has been put to the test when natural disasters, such as hurricanes, disrupted local businesses and manufacturers alike—even forcing some to leave their workplace for safety. With critical deadlines approaching, they were able to rely on Xometry's network for custom manufacturing through qualified shops in unimpacted regions.
Xometry's decentralized services allow engineers and purchasing managers across major industries like automotive, consumer products, aerospace, and more to maintain standard business operations while working remotely. We can also ship parts to anywhere in the world with expedited, standard, and economy delivery options. Best of all, using Xometry does not require any specialized software—just an internet browser.
Get Your Parts Delivered to You, Fresh
Some of the inspiration around Xometry's manufacturing on demand platform was taken from outside the industry—including restaurant delivery services. This, paired with Xometry's elastic supply chain, allows uninterrupted output with the ease of online ordering and tracking. Need fresh parts delivered to your door? We can make it happen.
Xometry's Order Status Tracker
When you order parts you can access your order details online and check on your live order status. Internally, we call this the "pizza tracker" and it helps both internal staff and customers know what stages parts are in during production. Because every project is new custom manufactured plastic and metal parts, the Xometry team has automated its supply chain to work on thousands of projects concurrently while maintaining part-by-part quality assurance and on-time delivery.
Answers to Your Questions During COVID-19
Here are some frequently asked questions our team has received during the Coronavirus outbreak:
Is Xometry open?
Yes! You can use Xometry's Instant Online Quoting 24/7 to get pricing and order parts. Our Customer Support Team is available from 8:00 AM to 9:00 PM ET Monday through Friday. We also offer support over the weekend and monitor messages coming to [email protected]
Where does Xometry ship?
Xometry.com regularly delivers parts across the United States, Canada, and Mexico. Contact [email protected] for international shipping options.
If you are in Europe or have a European office, you can use Xometry's Germany-based service, Xometry.de which caters to the EU, Switzerland, and Britain.
How can I contact Xometry?
[email protected] is the best email address for all Xometry needs. Our Customer Support Team will promptly review the information and make sure you get a response or management escalation as required. During office hours, you can also call (240) 252-1138 for live conversations or use our chat widget at the bottom of Xometry's website to access FAQ and speak to a representative.
If you have a dedicated account lead, you can contact them directly for support as well.
What are your shipping options?
Xometry offers expedited, standard, and economy delivery options. These are Ground, 2-day, Next Day Standard, and Next Day Early AM shipping options. You are eligible for free ground shipping on 3D printing orders over $100. Shipping pricing is visible on the checkout page after entering your address information.

Customers also have the option to use their own shipping accounts (e.g. FedEx or UPS) during checkout if applicable.
How can I check on my order?
If you are logged in, you can go to your Orders History page to see all open and shipped orders. This is also where you can download an invoice or find a tracking number. Have any other questions, contact our team!
Can I change my delivery address or shipping after ordering?
Yes! Contact Xometry's team and we will work with you for any address updates or shipping requirements. Our team is aware of the changing situation and is ready to help make your project a success.

Greg Paulsen
They call me the Director of Application Engineering at Xometry. This means I not only get to produce great design-for-manufacturing content, but also consult on a variety of custom manufacturing projects using CNC machining, additive manufacturing, sheet metal, urethane casting, and injection molding. If you have a question, I'm your guy.