Resources
Case Studies
Case Study: Dixon Valve & Coupling Drives Down Production Cost and Time with Xometry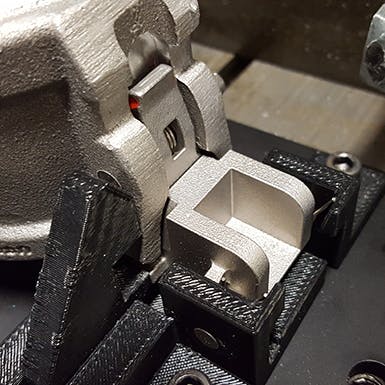 Case Study: Dixon Valve & Coupling Drives Down Production Cost and Time with Xometry
Our new case study exemplifies how the Dixon Valve team worked with Xometry to reach optimal manufacturing solutions quickly and easily.

By Team Xometry
October 5, 2020
 1 min read
Get all the details on our Dixon Valve Case Study published with SOLIDWORKS, to discover how Xometry Instant Quoting Engine integrated within SOLIDWORKS created a one-stop-shop within Dixon's design workspace to greatly increase efficiency.

Through Xometry's integration with SOLIDWORKS, Dixon Valve & Coupling was able to gain access to cost and manufacturability information for greater efficiency and cost-effectiveness, and drive automation using faster access to manufacturing services, all while designing in SOLIDWORKS.

Team Xometry
This article was written by various Xometry contributors. Xometry is a leading resource on manufacturing with CNC machining, sheet metal fabrication, 3D printing, injection molding, urethane casting, and more.