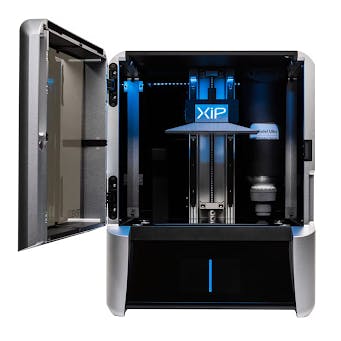 Video Case Study: Xometry Helps Bring Nexa3D's XiP to Market Quickly
Learn how Xometry helped Nexa3D usher in the next stage of additive manufacturing with the introduction of the XiP desktop 3D printer.
By Nathan Miller
February 16, 2023
 1 min read
Nexa3D, a rising star in the additive manufacturing space, released a desktop-sized printer boasting impressive production capabilities in 2022. In order to bring this product to market on time, they needed a partner that could manufacture parts from a variety of processes and help guide them through the product development process.
In this video case study, learn how Nexa3D sourced critical components and scaled their product line with Xometry's on-demand digital manufacturing marketplace.
Nathan Miller
Hi, I'm Nathan, a Marketing Content Writer at Xometry; I help tell the stories of our customers and how Xometry helps them build their big ideas.