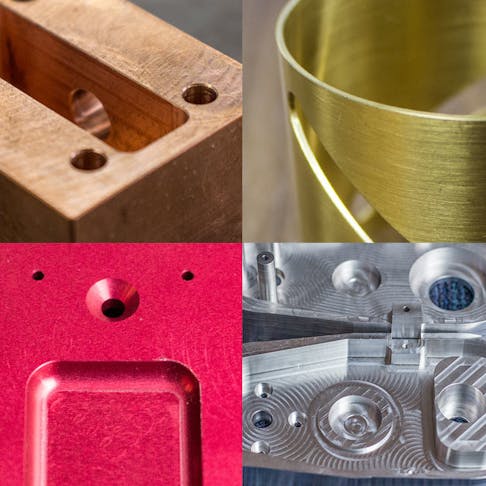 Infographic: Top Ways to Save on CNC Machining
Utilize these simple yet effective changes to reduce costs and save money on CNC Machining.

By Team Xometry
October 6, 2020
 1 min read
You don't have to sacrifice part performance or efficiency in order to lower the costs of each part you design and create. We've consulted with our in-house engineers to put together a new infographic filled with top recommendations on reducing Computer Numerical Control (CNC) Machining costs.
Check out the infographic below to see our favorite ways to reduce pricing while designing and manufacturing on CNC Machining. You can also view and download the full-size infographic here.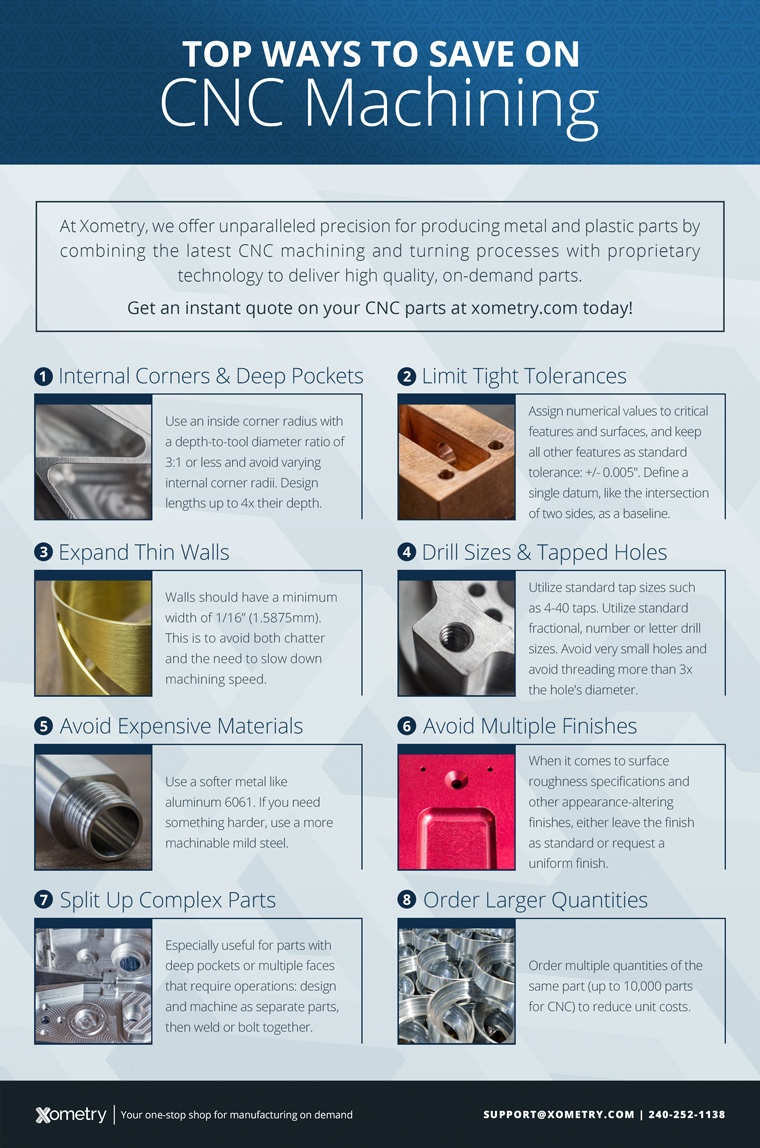 Team Xometry
This article was written by various Xometry contributors. Xometry is a leading resource on manufacturing with CNC machining, sheet metal fabrication, 3D printing, injection molding, urethane casting, and more.