PPSF 3D Printing
PPSF is an advanced thermoplastic formulated to be one of the most chemically resistant materials available for use in FDM (fused deposition modeling) printers. It is ideal for end-use parts exposed to adverse chemical environments like those in the automotive, aerospace, and medical industries. Subject to availability. Xometry doesn't guarantee that we can provide this service at any given time.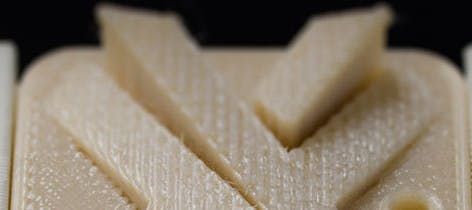 About 3D Printing in PPSF
PPSF (polyphenylsulfone) is an engineering thermoplastic with a wide range of benefits that include chemical, temperature, and moisture resistance. It also has some of the highest strength ratings of the FDM plastics, second only to ULTEM. This material lends itself well to sterilization and can be sterilized via steam, EtO, and chemical sterilization processes.
3D Printed PPSF at a Glance
FDM PPSF
As mentioned previously, PPSF is well-suited to applications that require better than normal chemical and thermal resistance. Typical applications can include functional prototypes for engine transmission filters or fuel tanks.
FDM PPSF Properties
| Tensile Strength (MPa) | Elongation at Break (%) | Hardness (Rockwell) | Heat Deflection Temperature (℃) | Glass Transition (℃) |
| --- | --- | --- | --- | --- |
| Tensile Strength (MPa) | Elongation at Break (%) | Hardness (Rockwell) | Heat Deflection Temperature (℃) | Glass Transition (℃) |
Finishes
3D printing in PPSF using FDM technology does not typically lend itself to many types of surface finishes. The material itself is available in only one color: tan. Some of the basic surface finishes that are available are listed below. 
Standard: Support structures are removed and some light sanding is performed at the support locations. It must be understood that, in general, FDM parts will come out with clearly visible surface layers. If a completely smooth part is required right off the machine, consider other 3D printing technologies instead. 
Custom: Custom surface finishes like painting and additional sanding can be requested.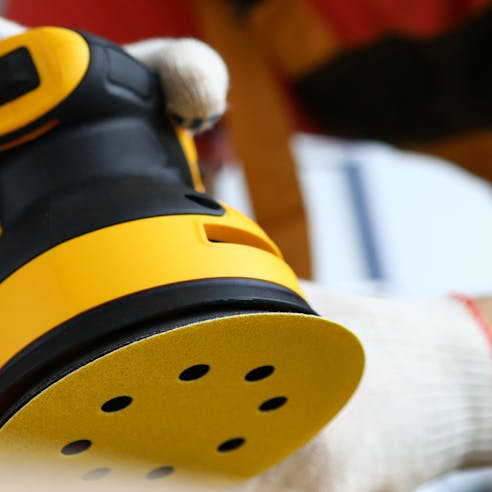 Cost-saving Design Tips
DFM: FDM 3D printing in PPSF requires special considerations when designing parts. FDM constructs parts from the bottom up, so any large overhangs will require support. Large internal cavities are also not ideal since support structures cannot be removed. This can, however, be overcome using special soluble supports, though that means designing in added complexity and cost. 3D printing in PPSF can result in parts with better strength in the Z-axis when compared to other standard FDM plastics. However, to gain the most benefit from the material, parts should not be designed to have loads applied perpendicular to the print layers. 
Material Choice: PPSF is an advanced thermoplastic that is well worth the cost when used in corrosive and high-temperature applications. This advanced material should not be used for visual prototypes or parts that will not be exposed to harsh environments; it is best to consider cheaper alternatives for parts with less extreme operating conditions.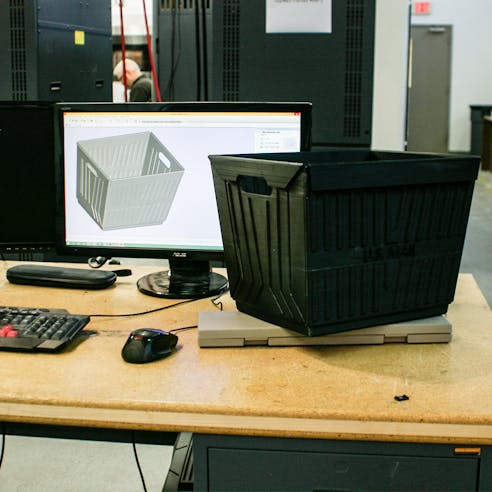 Need Parts 3D Printed in PPSF?