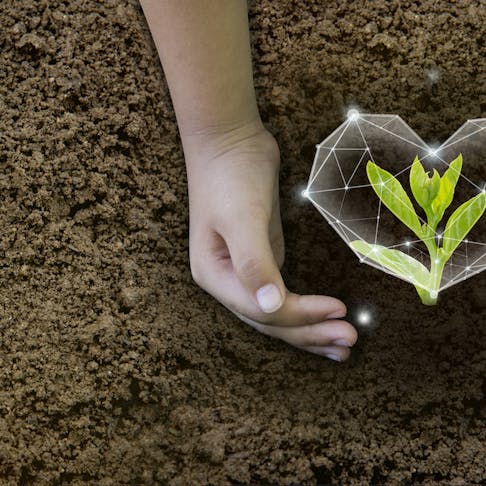 The Self-Healing Nature of Manufacturing Networks
Even in manufacturing, redundancy and the ability to build new pathways quickly is key to survival.

By Serena Ngoh
October 9, 2020
 3 min read
From the tiniest cells to massive ecosystems like our environment, the ability to self-heal is crucial. When a human body experiences muscle injury, other muscles and ligaments step in to compensate for deficiencies in the injured area. In nature, an oceanic volcano eruption may destroy surrounding life, but the influx of nutrient-rich soil, churned up from the deep sea, gives life to new species. Redundancy and the ability to build new pathways quickly is key to survival.
In business, the same principles hold true. A manufacturing network like Xometry, for example, has 10,000+ partners spread throughout 22 countries and 46 US states. These shops—akin to various tissues, cells, and bones of the body—are digitally connected to customers through a central quoting and order management platform. Together, these shops work together to create a resilient and adaptive manufacturing network.
During the US outbreak of COVID-19 in early March 2020, many US businesses, including some manufacturing facilities across the US, halted production. Xometry, with its 10,000+ strong manufacturing partner network, was able to continue operating as normal, even when some of its shops were under lockdown. In an age when even two-day guaranteed Prime orders are no longer guaranteed, normalcy matters. Xometry machine shops and service bureaus in areas not affected by lockdowns absorbed rerouted jobs, helping to sustain supply chains and business functions for industries ranging from automotive to consumer products to electronics.
In the past, similar situations have arisen where Xometry seamlessly moved jobs around in its network, like when it helped manufacturing partners in Hurricane Florence-affected states like Florida get back on their feet or when it quickly moved jobs placed with its Chinese partners back to US shops when COVID-19 impacted China in February.
During times when it's "business as usual," self-healing manufacturing networks are resilient in the face of daily business changes and demands. When specific manufacturing services, such as CNC machining, 3D printing, or injection molding are unilaterally impacted, orders can shift seamlessly between manufacturing processes. When individual businesses experience greater demand for their products, a manufacturing network can absorb the demand, ramping up quickly from 3D printed prototypes to full injection molded production runs.
For now, businesses navigating the new economic landscape of COVID-19 can mitigate manufacturing risk by relying on a flexible, network-based manufacturing platform. If a company relies on a single supplier with a small number of manufacturing locations, it leaves itself vulnerable to shocks like COVID-19. If the company's supplier shuts down, struggles to find materials for the job, or is overwhelmed by demand from other customers, that company is subject to delays and added expenses. This is the case for many businesses that rely exclusively on in-house capacity or local single-source shops.
Instead, businesses should use resilient manufacturing networks to ensure end-to-end stability during a crisis. Manufacturing networks have built-in redundancy to reroute work with minimal back-and-forth and lost time. And since suppliers within a network operate under a centralized pricing and production system, customers don't have to worry about suppliers changing their order to their shop's terms and specifications in the hand-off.
Whether you're a body, ecosystem, or business, the ability to self-heal is critical. Not even Nostradamus, the prophetic French astrologer, can predict what the next shock will be. But we do know that they will come. The goal of a modern supply chain should not be to avoid these risks entirely. It should be to build a network that's flexible enough to heal quickly.
This post was written in collaboration with Aaron Lichtig of Xometry.

Serena Ngoh
I write about Xometry and all things manufacturing. You might also see me hosting webinars, designing infographics, producing videos, and working directly with customers to tell their manufacturing success stories.