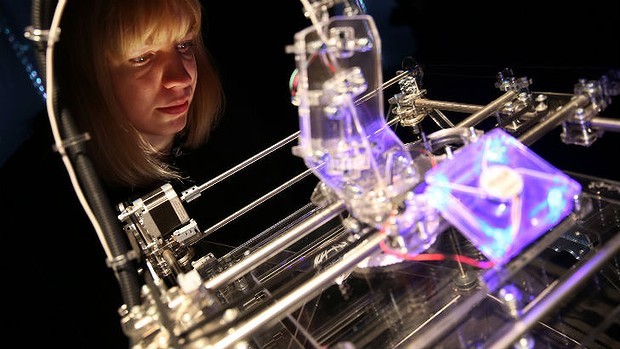 In the nineteenth century the world saw the transition of industry from one predominately hand operated to one powered by machines. The effect was global and dramatic. Products that took months to create and that were available to the consumer at tremendous cost were now being produced rapidly and as a result prices plummeted. Today many believe we are on the verge of the next great industrial revolution that being based on 3D printing.
Thanks to 3D printing someone with access to a 3D printer can outdo some of the world's largest and famous manufacturing companies. Recently a 20-year old student in Indonesia saved General Electric millions in development and manufacturing by designing a crucial aircraft part that was 83% lighter but still met the safety and design criteria found in the aerospace industry. This is just one example and it is happening all over the world. 3D printing and additive manufacturing is not just another way to produce parts, it's a way to change how businesses work and how they manufacture all together.
Additive manufacturing such as the PolyJet 3D printing that Xometry offers, gives businesses the ability to not only develop rapid prototypes which drastically reduces the cost and time of product development but it also allows them to introduce parts faster than over before and the best quality. Don't think however that 3D printing will completely replace traditional subtractive manufacturing. Xometry offers both as any smart business will recognize the powerful duo these two manufacturing processes can be when used together.
The next great industrial leap this world takes won't be just 3D printing but as in the last one where we saw steam and water power join forces, we will see an unstoppable force created by additive and subtractive manufacturing working together.