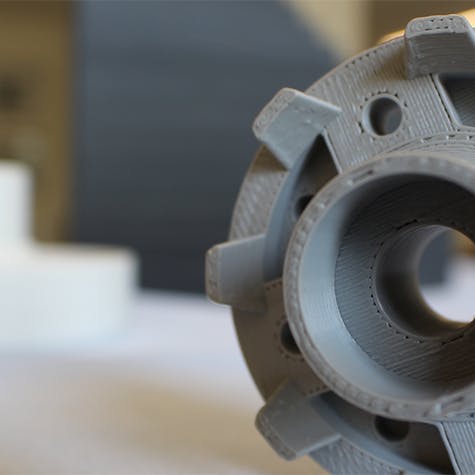 On-Demand Webinar: When To Choose 3D Printing Vs. Machining
In this webinar, learn how to approach part design through a cost-benefit and performance outcome lens.

By Serena Ngoh
June 14, 2021
3D printing is at an all-time high, but is it the best solution for all types of manufacturing projects? This will depend on the mechanical needs and application for your part. Choosing between additive or subtractive manufacturing can significantly affect your design approach, costs considerations, and outcomes.

In this recorded presentation for the SolidProfessor Skill Summit 2021, Greg Paulsen talks about when you should choose 3D printing over traditional processes like CNC machining. In this session, you will get a better understanding of the different strengths and challenges of popular additive processes like powder bed fusion (SLS, HP MJF, DMLS) and fused deposition modeling (FDM) when compared to precision milling and turning. By the end of the session, you'll be better prepared to make decisions for your products to save costs, add value, and hit engineering specifications.
You can also learn more about Xometry's 3D printing service and Xometry's CNC machining service.
Speaker Biographies
Greg Paulsen, Applications Engineering at Xometry
Greg Paulsen leads the Applications Engineering Team at Xometry, working directly with customers on special case projects. He's an expert in all things manufacturing, from 3D printing to CNC machining, to injection molding and beyond. He spends a lot of time helping Xometry customers design for manufacturing and get the most out of their projects.

Serena Ngoh
I write about Xometry and all things manufacturing. You might also see me hosting webinars, designing infographics, producing videos, and working directly with customers to tell their manufacturing success stories.