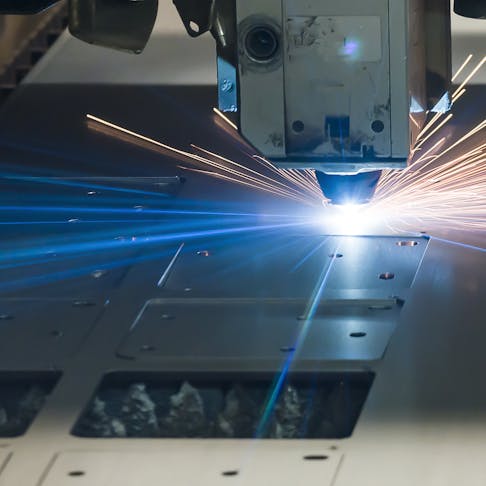 Product Update : Sheet Cutting 2.0 is Here!
Learn about the latest improvements for quoting sheet cutting with the Xometry Instant Quoting Engine. Updates include enhanced DXF file support, even faster quoting, and improved pricing.

By Joel Schadegg
May 25, 2022
 3 min read
A Better, Faster, Cheaper Sheet Cutting Quoting Experience
Since launching our Sheet Cutting Service, our customers have benefitted from getting instant pricing for their laser cut and waterjet cut parts from various materials and finishes. After listening to our customer's feedback and striving for continual improvement, we are excited to announce a slew of new upgrades to the Xometry Instant Quoting Engine, which dramatically improves the quoting experience for sheet cut parts. The changes are so significant we've dubbed the update "Sheet Cutting 2.0". Explore the changes and new additions we've introduced with this update in the sections below.
What's New!
Lightning Fast DXF Quoting
Our instant quoting on DXF files just got faster. Our data scientists and programmers have rebuilt how these files are processed to optimize and streamline the quoting experience. Before this update, DXF part files would need to be re-analyzed each time the thickness of the part was changed, which resulted in a less than ideal quoting workflow. The part analysis is now performed just once, enabling virtually instantaneous pricing updates when applying changes, including thickness changes! Here are some other tweaks we've made to boost quoting speed :
Rebuilt DXF file analysis -- no more excessive re-analyzing of geometry
Specify thickness with a drop-down menu
Straight forward options -- Only see the sheet thicknesses applicable to your chosen material
Improved Pricing
We strive to maintain affordable and competitive pricing across our manufacturing services. Our team has retrained our proprietary algorithm's pricing models for sheet cut geometry. The result is price reductions for most sheet cut geometries compared to the previous method. Here is what else we've done to offer the best possible sheet cut pricing:
Retrained pricing models for flat parts
Pricing optimizations for the most popular materials
Discounted pricing on nested DXF part files
Added Support for Nested DXF Files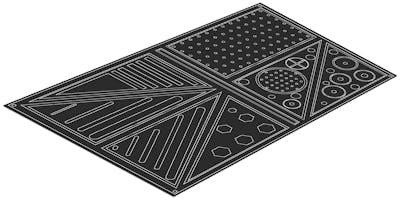 We are excited to announce that nested DXF files are now supported! Designers and makers who regularly nest parts will love that they can upload a single DXF file containing multiple pieces laid out in a single sheet. Nested files are perfect for when you have various components that all share the same material, thickness, and finish. You can read more about nested DXF files and recommended best practices in our article on the subject. Here are some other benefits you can expect from this newly supported feature:
Up to 80% discount pricing on nested files
Lower costs when compared to quoting individual components across multiple line items
Apply material and finish selections across multiple parts in one consolidated line item
Automatic DXF File Repair and 2D Viewer
Our new vector-based 2D viewer for DXF files makes reviewing your uploaded design quick and easy, so you can make sure what you are sending us is correct. You can worry less about unnoticed file errors thanks to our newly implemented automatic file repair for DXF files. Common file issues that may cause problems with other vendors or services are captured and fixed during the file analysis process when your file is uploaded. This means more successful instant quotes the first time around and less for you to think about. Here are some of the common DXF file issues our automatic repair is looking for when you upload for a quote:
Duplicate or overlapping lines, curves, points, etc.
Micro-gaps / open curves
Lines with a length of less than zero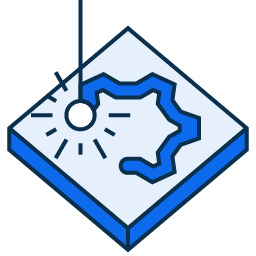 Try out the latest update for yourself!

Joel Schadegg
Hey, I'm Joel and I'll be your guide for everything Xometry! From my time as an Additive Technician in our 3D printing facility to operating a team of case managers as a Business Unit Manager, I have made it my personal mission to help customers like you you get the most out of the Xometry Experience. Now, as a Technical Writer, I am here to help you by providing expert advice to help you excel and achieve success on your projects.