Laser Cutting Services
High-quality parts in days not weeks
Now get an instant quote with DXF files and also quotes on 2D mechanical drawings!
Laser cutting is one of Xometry's sheet metal profiling processes that directs a high-power laser through optics to cut materials for industrial applications. Laser cutting is both more precise and less energy-consuming than plasma cutting, but has an upper threshold on the thickness of the material being cut. Xometry's Manufacturing Partner Network offers both fiber and CO2 lasers that can cut many materials including mild steel, stainless steel, aluminum, copper, brass, and exotic alloys. CO2 (carbon dioxide) laser excels at cutting, engraving, and boring metals, while fiber laser is a good option for thicker materials. For sheet and plate metal thicker than 4 inches, see our waterjet cutting services.
Our custom laser cutting service offers a cost-effective and on-demand solution for your manufacturing needs. Sheet metal fabrication services range from low-volume prototype to high-volume production runs.
You can get an instant quote from a 3D CAD file or DXF or get quotes directly from highly-vetted suppliers in our new Digital RFQ Marketplace.
Advantages of Laser Cutting
Durability
Similar to CNC machining, sheet metal processes produce highly durable parts well-suited for both functional prototypes and end-use production.
Scalability
All sheet metal parts are built on-demand and with lower setup costs compared to CNC Machining. Depending on your needs, order as little as a single prototype up to 10,000 production parts.
Material Selection
Choose from a variety of sheet metals across a wide range of strength, conductivity, weight, and corrosion-resistance.
Custom Finishes
Select from a variety of finishes, including anodizing, plating, powder coating, and painting.
Rapid Turnaround
Combining the latest cutting, bending and punching with automated technologies, Xometry provides instant sheet quotes and completed parts in as little 12 business days.
Available steel varieties:
Stainless Steel 301
Stainless Steel 304
Stainless Steel 316/316L
Steel, Low Carbon
Get an instant quote or check out more information about our steel materials.
Standard
Minimal post-processing or treatment on parts is done.
Bead Blast
The part surface is left with a smooth, matte appearance.
Anodize (Type II or Type III)
Type II creates a corrosion-resistant finish. Parts can be anodized in different colors—clear, black, red, and gold are most common—and is usually associated with aluminum. Type III is thicker and creates a wear-resistant layer in addition to the corrosion resistance seen with Type II.
Powder Coat
This is a process where powdered paint is sprayed onto a part which is then baked in an oven. This creates a strong, wear- and corrosion-resistant layer that is more durable than standard painting methods. A wide variety of colors are available to create the desired aesthetic.
Chem Film (Chromate Conversion Coating)
Provides corrosion resistance and good conductivity properties. Can be used as a base for paint. Can leave surface yellow/gold.
Custom
Don't see the finish you need? Submit an RFQ and we'll look into a finishing process for you.
Applications for Laser Cutting
Enclosures
Laser cutting offers a cost-effective way to fabricate device panels, boxes and cases for a variety of applications including rackmounts, "U" and "L" shapes, as well as consoles and consolets.
Chassis
The chassis we fabricate are typically used to house electromechanical controls, from small handheld devices to large industrial testing equipment. All chassis are built to critical dimensions to ensure hole pattern alignment between different parts.
Brackets
Xometry builds custom brackets and miscellaneous laser cutting components, well-suited for either lightweight applications or when a high degree of corrosion-resistance is needed. All hardware and fasteners that are needed can be fully built in.
Overview: What is Laser Cutting?
The Basics of Laser Cutters
Laser cutters are CNC machines that use a thin, high-powered laser beam to cut materials. The process is most often used in industrial manufacturing. Laser cutters are commonly used for quality welding and to cut industrial sheet metal, but laser cutters can also be used for other materials from composites to rubber, glass, wood, and aluminum.
How Laser Cutters Work
Laser focusing optics are used to direct electrical energy into a high-density light beam, and CNC is used to manage either the workpiece or the laser beam. The material processed by the laser cutter is then melted, burned, vaporized, or blown away by a jet of oxygen or nitrogen.
Types of Laser Cutters
The three main types of lasers used by Xometry's laser cutting service are: CO2, Nd, and Nd:Yag.
C02 lasers: The most common laser types because of their relatively high energy efficiency and high power output ratio. Best suited for cutting, boring, and engraving.
Nd lasers: Have a high energy, but low repetition efficiency.
Nd:Yag lasers: Higher powered for cutting thicker materials but more expensive to operate.
Both Nd/Nd:Yag lasers are used for boring and welding. Nd:Yag lasers can also be used for engraving.
Benefits of Laser Cutters
Laser cutting offers several advantages over traditional mechanical cutting or CNC machining processes, including quicker production, decreased contamination of the workpiece, and reduced chance of warping. Laser cutting produces clean cuts — though not as clean as a waterjet — and has a small chance of operator error making them great for fast prototyping.
The Benefits of Working With Xometry For Laser Cutting
Xometry's custom laser cutting services offer a cost-effective on-demand solution for your sheet metal fabrication needs, including the material, details, and size of the project. From fast, low-volume prototypes to high-quality, high-volume production runs, Xometry's massive partner network has the ideal shop and the ideal machines for the job. Our partners offer:
Fiber and CO2 lasers
Mild steel, stainless steel, aluminum, copper, brass, & exotic alloys
Up to 53″ x 121″ (+pass thru)
Industries that use Laser Cutting
The automotive industry has primarily driven adoption and advancement in Laser Cutting. Other industries served include solar, military, telecommunications, medical, avionics, electronics, microelectronics, the semiconductor industry, and industrial automation.
Aerospace and Defense
Automotive
Electronics
Industrial
Robotics
Featured Laser Cutting Resources
Laser cutting is one of Xometry's Sheet Metal profiling processes that directs a high-power laser through optics to cut materials for industrial applications. It can be a very cost-effective way to make straightforward metal parts. Check out our design for tips on how to optimize your files for laser cutting!
Download your free guide today.
Get the Guide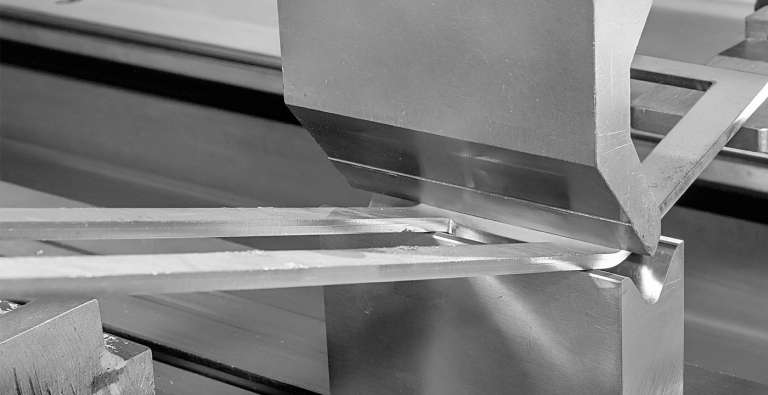 The Basics of Bending Sheet Metal
An overview of minimum bend radii and bend orientation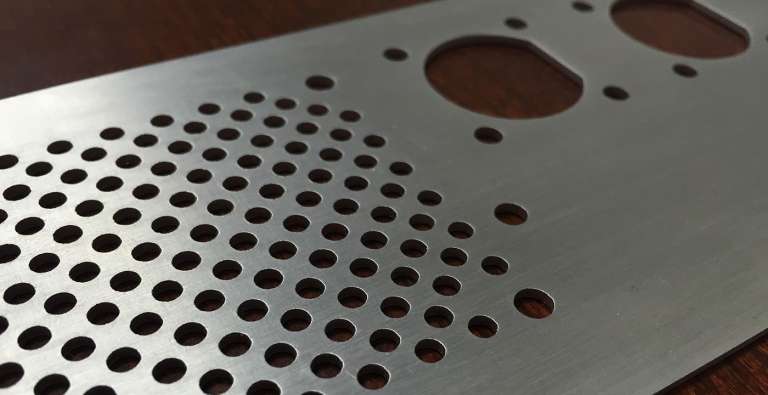 Sheet Metal Mini-Guide
Sheet metal fabrication is a process by which metal parts are cut and bent from a roll of stock material that is typically less than 0.25" thick.
5 Ways to Reduce Costs on Sheet Metal Fabrication
These 5 tips will help you optimize your next Sheet Metal project to reduce costs and maximize your efficiency.
Learn more about our other capabilities