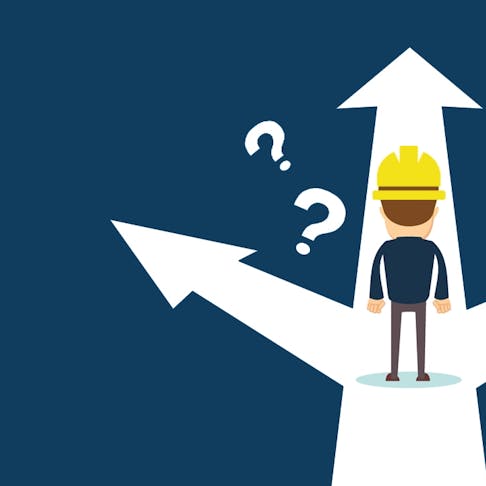 Infographic: 3D Printing Process and Material Decision Guide
Will your 3D printed part be... functional or aesthetic? Metal or rubber-like? Heat resistant? Follow this decision tree to help you choose the best process and material for your project.

By Team Xometry
October 9, 2020
 1 min read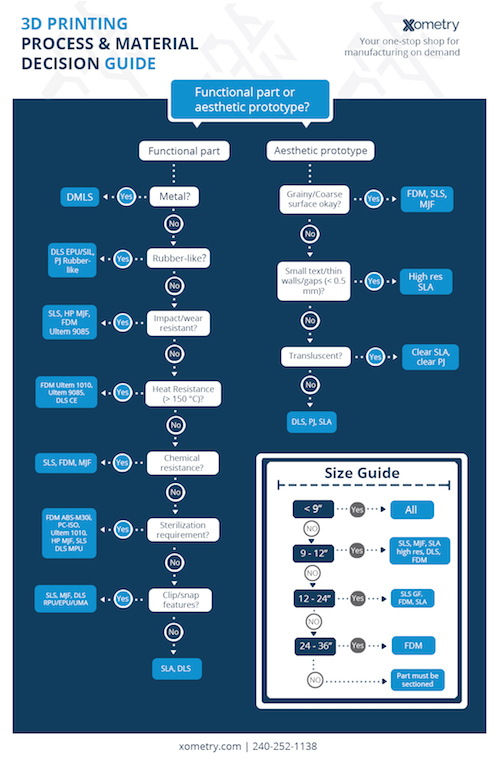 Want to get more in-depth tips? Watch this on-demand webinar, Selecting the Right 3D Printing Material, hosted by Greg Paulsen, Director of Applications Engineering at Xometry.
He discusses why materials matter, how to choose materials that meet your project goals and maximize cost efficiency, the strengths, and trade-offs of each additive manufacturing process at Xometry, and real-life application examples.

Team Xometry
This article was written by various Xometry contributors. Xometry is a leading resource on manufacturing with CNC machining, sheet metal fabrication, 3D printing, injection molding, urethane casting, and more.