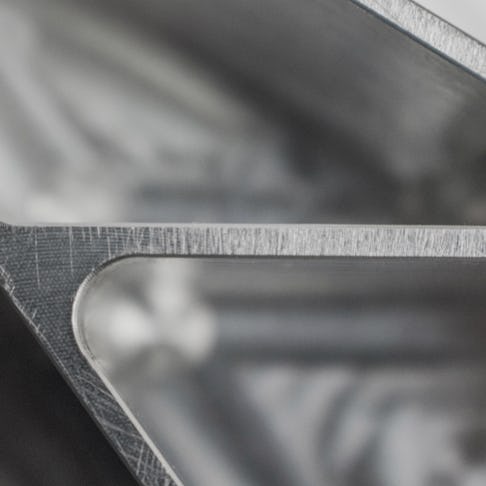 How to Choose the Best Online CNC Machine Shop
Online CNC and lathe services can help speed up sourcing and consolidate suppliers. But which ones best fit your needs?

By Greg Paulsen
 8 min read
Sourcing professionals, engineers, and designers alike need to have parts produced through technologies like CNC machining, turning, and milling. In development, the requirements may be loose to get a product validated. And in production, the expectation is that parts are made consistently, on time, and to specifications.
Today, most machine shops are found online through web searches on Google, Bing, or your favorite search engine. By plugging in relevant search terms for your needs, you can usually see results from both local and nationally-distributed services. However, not all of these CNC services are equal, and sometimes going with one shop may force concessions on time, material, scope, or even cost. But how do you know which CNC machine shop best suits your long- and short-term project requirements?
When searching for an online CNC shop, it is sometimes difficult to navigate through the buzzwords and determine the best fit for your needs. The list below is a handy guide on what to look for when selecting a machine shop.
Tip 1: You Can Upload, Specify, and Submit in One Step
Getting a quote for CNC parts should be as easy as submitting a form online, which means uploading a 3D part model. Form submission is fast and direct, and often more secure than sending intellectual property through email. Just as important as uploading a 3D part model is the ability to specify the part requirements. This can include attaching drawings (if they exist), and instructing which materials, features, finishes, and quality requirements are necessary.
More sophisticated online shop services have features like 3D viewers, instant manufacturability feedback, and other tools to enable part review. By enabling the user to configure their quote, there is less chance of miscommunication or misinterpretation on the project. That means fewer surprises post-order and a lot of saved time!
Web interfaces that allow for part upload and configuration streamline the quoting process.

Tip 2: The Shop Offers the Right Materials
Aluminum 6061 is a fairly common material, but what about different alloys? Some shops may stock softer metals but will price higher on harder-to-machine or more exotic materials like stainless steel or titanium. Plastics often require tribal knowledge to fixture and machine appropriately to tolerances and can prove difficult to source with some shops.
A shop that has experience in a high diversity of materials is a great indicator that they have the manufacturing expertise to take on your current and future work. Machining services tend to be higher value and higher consequence for their application. By understanding what the manufacturer is comfortable with, and what they are not willing to cut, you can make a better choice on building a relationship.
Tip 3: The Shop Can Build To Drawings and Tolerances
Many online machine shops have significant limitations when it comes to milling parts beyond standard tolerances, e.g. +/- 0.005". This is often because they are based on automated systems that interpret designs solely on the 3D model while ignoring a print. Although this is useful in the early stages of a product, where specifications may be sacrificed for timing, the utility of these types of shops may plateau when nearing final product releases.
If your product does require the interpretation of a drawing, and the need is that the parts created must match their print, then it makes sense to choose a machine shop that can readily achieve spec-manufacturing.
Hitting dimensional tolerances is critical for most engineered parts so they fit and function out of the box
Tip 4: The Shop Can Scale and Does Not Require a Minimum Quantity
Machine job shops are often set up for high mix, low volume production. They tend to have a relatively even ratio of programmer machinists to CNC machines or lathes. On the other side are serial manufacturers, where their main business is production manufacturing. This often means a much higher ratio of machines to programmers, which can reduce their capacity for creating low-volume custom parts. It is important to know the flexibility of the online machine shop you are choosing.
Both programmer capacity and machine capacity can be a bottleneck as well as a pricing factor when getting an online manufacturing quote. Some larger manufacturers may have imposed minimums which makes it difficult to prototype in the end-material or run low-volume production. On the other hand, very small shops may be great for the first dozen parts but can have challenges in competitiveness and delivery with production.
Shops that are the best of both worlds—both flexible enough to run custom low-volume jobs and big enough to handle increased production— are likely the best choice for a machine shop partner. These shops will have rates that are competitive for one-offs but can also guide your product into production and even release schedules.
Tip 5: The Shop Has an Independent Quality Assurance Team
Just as how no engineer should be the only one reviewing their own work, it is important for a machine shop to have an independent quality assurance team. During machining, the QA team is responsible for validating operations via in-process inspection (IPI) as well as performing final inspection, to approve or fail the part.
By separating the machinist or fabricator from the formal inspection with a quality assurance team, parts shipped out-of-spec or with missing features are significantly mitigated.
Independent quality assurance teams ensure parts are made to customer specifications. This includes comparing the part to the print and using calibrated tools to measure workpieces.
Tip 6: You Can Speak with an Expert If You Need One
Online submissions, or the ability to choose materials, quantities, and other features at the touch of a button, can be a very streamlined and user-friendly experience. But what if you have a question, or are working on a design feature that may not manufacture well in the chosen manufacturing process? This is where having live design-for-manufacturing support is valuable. Particularly when quoting machined components, it can be helpful to proactively address certain design features with a simple conversation with an expert manufacturing engineer.
Many online machine shops have a phone line, email, or even live chat to help escalate your concerns and answer your questions quickly.
Tip 7: The Shop Can Do Secondary Operations and Finishes
After a part is made, it may require a secondary finish like anodizing, chem conversion coating, nickel plating, or electropolishing. But even after those finishes, a custom part may require features like laser marking, silkscreen, or installed inserts that need to be applied before shipping. If you are looking for a turn-key component where you can unbox the part and drop it in your assembly, ensure the online shop you choose can perform secondary operations and finishes.
This aluminum CNC machined part required color anodize as well as installed helical inserts.
Tip 8: Quote Turnaround is Quick for Price and Delivery
Often in procuring custom parts there is a dance between RFQ request and the estimation, or in other words, it can take time to acquire a price and lead time. In a traditional RFQ process, getting a quote typically requires several follow up conversations and questions, and can take days or weeks to get actionable pricing. However, thanks to web-based quoting platforms, you can receive quotes within minutes or hours without manual back-and-forth from a machinist or engineer.
Some online CNC platforms can provide instant pricing and lead times just by analyzing the geometry of the uploaded model combined with its selected specifications. Instant quotes provide unique transparency into the quoting process by showing the direct consequences of changing materials, features, and finishes on the project. It allows you to rapidly make a purchasing decision and get back to other project priorities. Online CNC service platforms like Xometry allow you to get instant quotes on your custom components.
Finding High-quality Online Custom Manufacturers
Sometimes the best solution to a problem is creating a system in which the problem could never exist. Xometry has looked at the challenges when choosing an online machine shop and created a holistic solution for both buyers and suppliers. Xometry utilizes a vast manufacturing partner network that allows your job to go to a partner that has the best capabilities and competitive prices to produce your parts. Due to the magnitude and diverse skills of its manufacturing partners, Xometry offers elastic capacity from one-offs to production, with no minimum quantity.
As a sourcing professional, engineer, or designer, Xometry has built a universal interface for configuring and ordering projects. Xometry.com provides x when a customer uploads a 3D CAD model to the website. Multiple components can be uploaded at once, and each part can be configured to multiple technologies with their respective materials. Xometry can provide instant prices and lead times for machine shop projects with most aluminum alloys, steels, brass, copper, plastics, titanium, and even Garolite G-10. Parts can be configured to add taps, inserts, tight tolerances, surface finishes, inspection requirements, and drawings all within an intuitive online interface. Xometry also offers various finishing and post-processing operations like chem film, anodize Type II and III, nickel plating, heat treatment, mechanical finishing, painting, and more.
Because the pricing and lead times are instant, Xometry's live engineering team focuses on helping customers determine the best fit for their project needs and coordinate any special requests. There are also options for precision CNC machining, turning, urethane casting, and injection molding for engineered projects. And when you need to speak to a real person to review your quote, you can always contact support.

Greg Paulsen
They call me the Director of Application Engineering at Xometry. This means I not only get to produce great design-for-manufacturing content, but also consult on a variety of custom manufacturing projects using CNC machining, additive manufacturing, sheet metal, urethane casting, and injection molding. If you have a question, I'm your guy.