Quoting Engine: Select and Add Multiple Part Finish Combinations in our Instant Quoting Engine℠
The Xometry Instant Quoting Engine℠ natively supports quoting parts requiring multiple finishing processes! Learn how to apply more than one finish to your parts directly within the quoting engine.

By Joel Schadegg
March 2, 2022
 3 min read
Instant Quoting Multiple Finishes With Xometry
Do your parts require anodizing, chem-film, media blasting, or perhaps a combination of all three? No problem! Thanks to the Xometry Instant Quoting Engine℠ , quoting parts requiring multiple finish combinations has never been easier!
You can clearly define your complex finishing requirements right in our quoting interface! This ensures your requirements are clearly and concisely flowed down to our Xometry suppliers. Clearly defined requirements will reduce confusion and the frequency of back-and-forth correspondences. In this article, we will demonstrate how to use this feature and provide some valuable tips along the way!
Configuring a part with multiple finishes in the Xometry Instant Quote Engine
How to Select and Add Multiple Finishes to Your Part Quote
Getting a quote started for parts with multiple finish combinations is super simple! Just follow these steps:
Start a new quote or open an existing quote from your account.
Open the 3D viewer by clicking on the Configure Part button near the part name.
Once your Process and Material are selected, select the first finish under the Finish drop-down menu.
Click the Add button to add more finishes as required.
You can remove a finish by clicking on the trashcan icon next to the selection.
That's it! Please note that due to the complexities and wide array of possibilities, parts containing multiple finish combinations may require a manual review to ensure your quote is as accurate as possible.
Common Finish Combinations
Type II anodize + chem-film (chromate conversion coating)
Type III hardcoat anodize + chem-film
Bead blast + anodize (this provides a matte black finish with low reflectivity)
Chem-film + powder coating
Multiple metal platings
Multiple types of mold finishes for injection molded parts
CNC Aluminum with chemical conversion coating and a powder coat finish. Silkscreen part marking was also selected.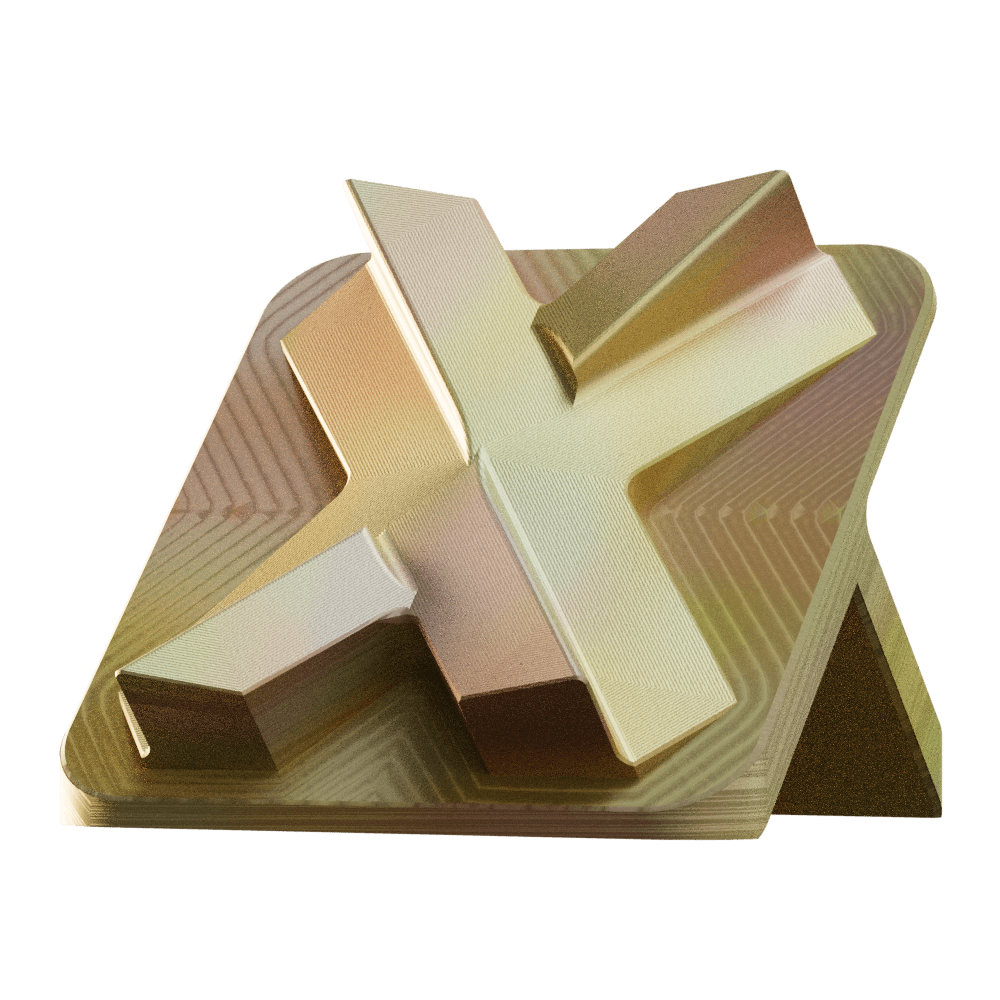 Visit Our Photo Gallery to See Our Finishes for Metal
Best Practices for Specifying Multiple Finishes
While selecting and specifying your finishes during the quoting process will help avoid confusion down the line, there are a few additional best practices and tips we recommend to ensure the best results:
Many shops will defer to your part prints for detailed finishing instructions; please be sure to upload them along with your 3D files when starting your quote!
Be sure your drawings include explicit and detailed instructions which call out the type of finish, any finishing specifications and standards to follow, and the location for each finish.
Combining corresponding note flags with print detail views is a simple and effective way to clarify.
Another effective method to clarify requirements is to include color-coded views of the part on your drawing with additional notes, as seen in the example below. Views like this are handy for parts with highly complex finishing and masking requirements.
If you don't have a technical drawing, use the notes section of the quoting interface to provide as detailed information and instruction outlining your requirements as possible, or mock-up and upload a simple image demonstrating your needs similar to the example below.
Example of using a color coded model preview with additional post processing notes

Joel Schadegg
Hey, I'm Joel and I'll be your guide for everything Xometry! From my time as an Additive Technician in our 3D printing facility to operating a team of case managers as a Business Unit Manager, I have made it my personal mission to help customers like you you get the most out of the Xometry Experience. Now, as a Technical Writer, I am here to help you by providing expert advice to help you excel and achieve success on your projects.