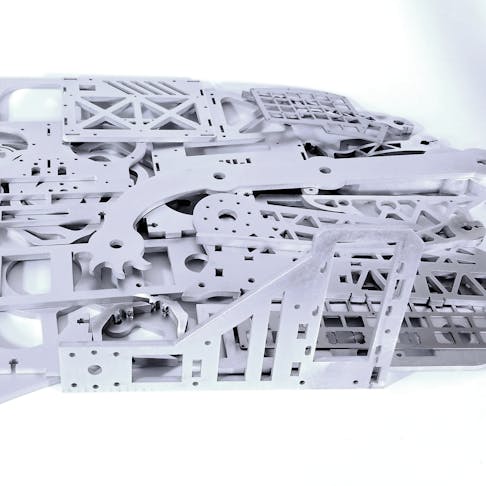 Our Improved Xometry Instant Quoting Engine® Brings Lower Average Prices on Sheet Cutting Services!
See how much you can save on your custom sheet cut parts with our updated pricing.

By Team Xometry
May 22, 2023
 1 min read
Lower Sheet Cutting Pricing
We are thrilled to share some fantastic news with you today. Xometry has made significant improvements to sheet cutting quoting in our instant quoting engine. The best part? These enhancements have led to lower prices on waterjet and laser-cut parts.  In fact, we've seen parts decrease their prices on average 22% or more.* Those are pretty substantial savings!
If you're still on the fence about using waterjet or laser cutting for your next project, let us give you a few reasons why you should consider them for your next project:
Lower prices
A broad selection of over 50 materials
Choose from metals like aluminum 6061, stainless steel 304, and carbon steel 1018
Access to plastic materials like polycarbonate, UHMW, and acetal
Take advantange of the elastomeric properties of our silicone rubber, Buna-N, and neoprene materials
Instant quoting and parts within days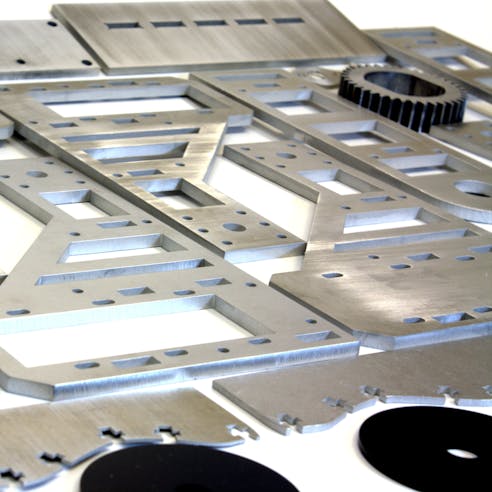 Here are a few examples of how you might save:
⠀

⠀

Stock Material: Aluminum 6061, 0.125" thick

Quantity 25. Was $18.94 each.

Now $12.44 each!

Savings: 34%

Stock Material: Aluminum 6061, 0.375" thick

Quantity 25. Was $22.96 each.

Now $18.41 each!

Savings: 19%

⠀

Stock Material: Copper 110, Annealed,0.063" thick

Quantity 1. Was $448.40 each.

Now $54.79 each!

Savings: 88%

Stock Material: Steel A36, 0.25" thick

Quantity 5. Was $182.95 each.

Now $119.19 each!

Savings: 34%
With the Xometry Instant Quoting Engine® and our diverse manufacturing network, you can get a quote for your waterjet or laser cutting project faster than ever. Plus, our cutting methods are known for their speed, giving you much shorter lead times than CNC machining. Our customers find sheet cutting to be perfect for custom brackets, gaskets, shims, decorative trim, stencils, signs, sculptures, jigs, fixtures, and much more.
Happy cutting, and enjoy the savings!
*Note that pricing discounts vary on a part-by-part basis, and not all parts will necessarily experience discounted pricing
Need Custom Sheet Cut Parts?

Team Xometry
This article was written by various Xometry contributors. Xometry is a leading resource on manufacturing with CNC machining, sheet metal fabrication, 3D printing, injection molding, urethane casting, and more.