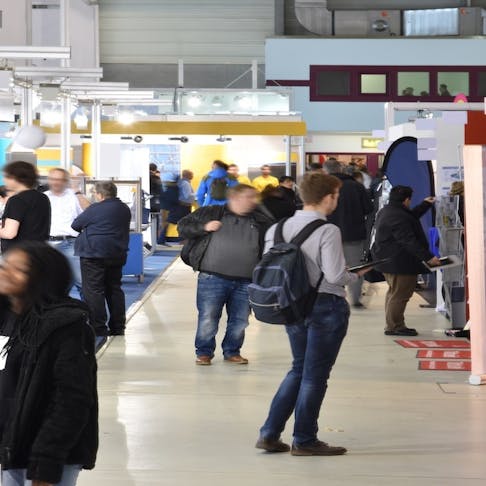 XometryU: Campus Ambassador Program
Xometry is looking for creative and passionate engineering students to help spread the custom manufacturing on-demand movement. Apply or nominate a deserving student to become a XometryU Campus Ambassador now!

By Team Xometry
 2 min read
Xometry is actively looking for college students to join our XometryU program as campus ambassadors as of this Fall 2019.
The XometryU program is a partnership with students who love the Xometry brand and wish to represent Xometry in exchange for Xometry swag and gift cards. Students must attend an accredited university and will work to build the Xometry network of engineers and product designers at their respective schools. For each new Xometry customer the student refers to buy high- quality custom parts, the student will unlock additional opportunities to receive prizes and gift cards.
Why should you become a XometryU ambassador?
Get Xometry swag like hoodies, shirts, notebooks
Earn $40 Amazon gift cards for customer referrals
Get free resources to learn about additive and subtractive manufacturing
Join the innovative and ever-growing manufacturing on demand movement
Gain unique experience on how to pitch a cutting-edge product
To become a XometryU ambassador, professors can nominate their students or students can join by emailing [email protected] Emails should include:
The student's name, student e-mail address, major, and university
The XometryU program is accepting rolling applications!
To be eligible, students must be enrolled in an undergraduate, graduate, or post-doc program at an accredited US college or university and majoring in Mechanical Engineering, Manufacturing Technology or a closely related field. Students from 2-year and 4-year schools are eligible and student candidates are permitted to nominate themselves.
To learn more about Xometry, visit www.xometry.com.
*Xometry employees, interns, and the relatives of Xometry employees/interns are not eligible.

Team Xometry
This article was written by various Xometry contributors. Xometry is a leading resource on manufacturing with CNC machining, sheet metal fabrication, 3D printing, injection molding, urethane casting, and more.